The Afghan Red Crescent Society distributed aid to 141 needy families in Uruzgan province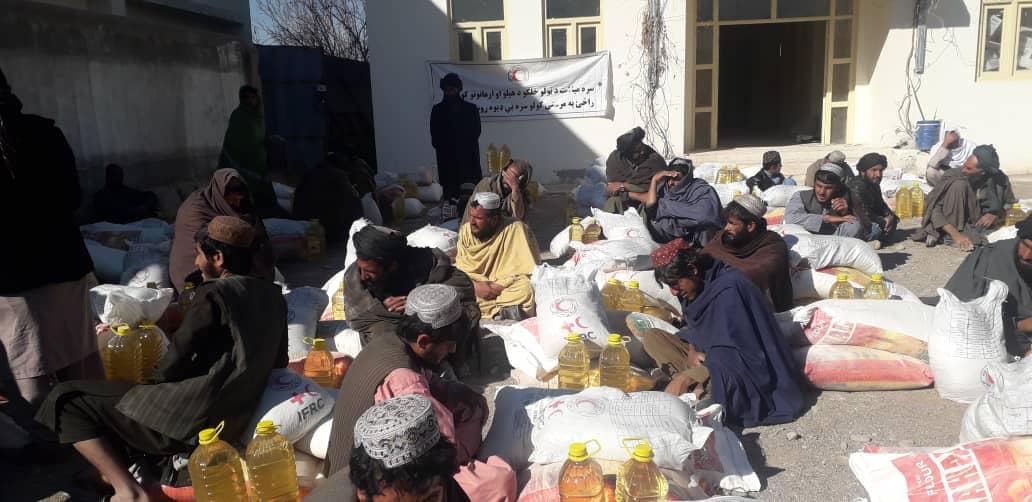 Today 11th of January 2022 the Afghan Red Crescent Society (ARCS) distributed aid to 141 headless, drought-affected & displaced households in the center of Uruzgan province.
The aid was provided by the International Federation of Red Cross & Red Crescent Societies. The assistance consists 8 items of food includes 50kg of flour, 24.5kg of rice,7kg of beans,5kg of sugar, 2kg of salt, 1kg of green tea, 1 packet of BP5 biscuit and 10 litter of oil.