The Afghan Red Crescent Society distributed aid to 640 families in Samangan province.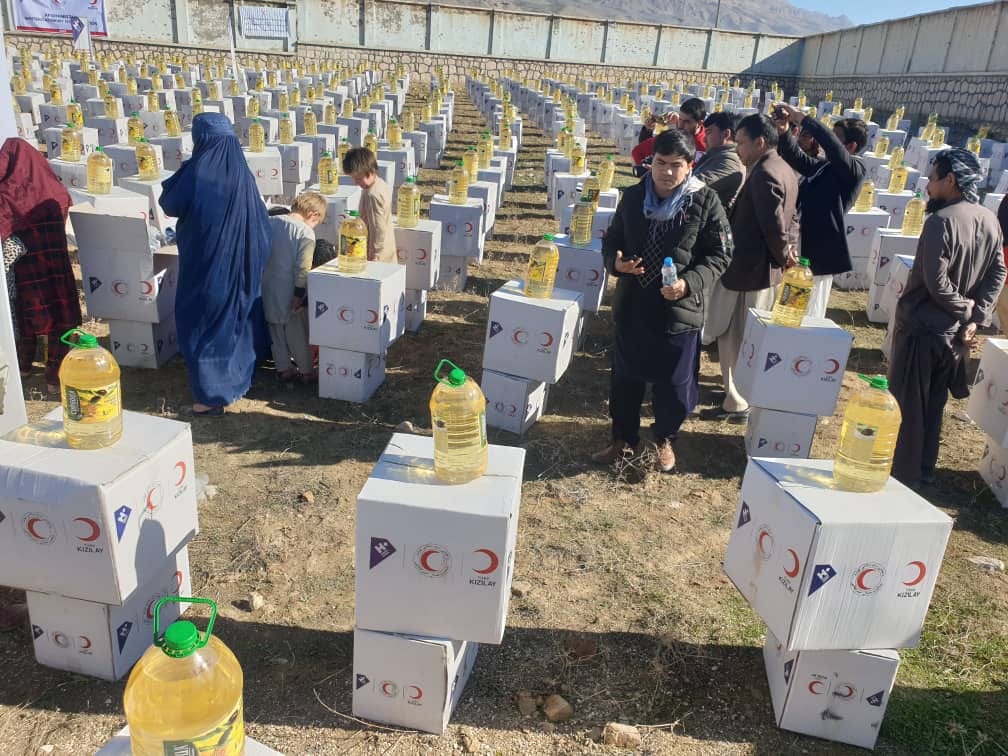 Today 21th of January 2022 the Afghan Red Crescent Society distributed food & nonfood items to 640 needy families in joe zandan, sufi Qala , Ajmele , managtash ,Hasan khel , Gul Qashlaq villages in Aibak the capital of Samangan province.
The aid handed over by the Turkish government. The food aid includes 5 liters of oil, 10 kg of beans, 5 kg of green tea, 0.5 kg of macaroni and 2 kg of biscuits & Non-food items included 1 men jumper, 4 children's jumpers, 1 women shawl, 14 pairs of socks and 4 pair of gloves.