Six-days Microsoft Navision system (MS. Navision) educational workshop is conducted for the financial managers of ARCS!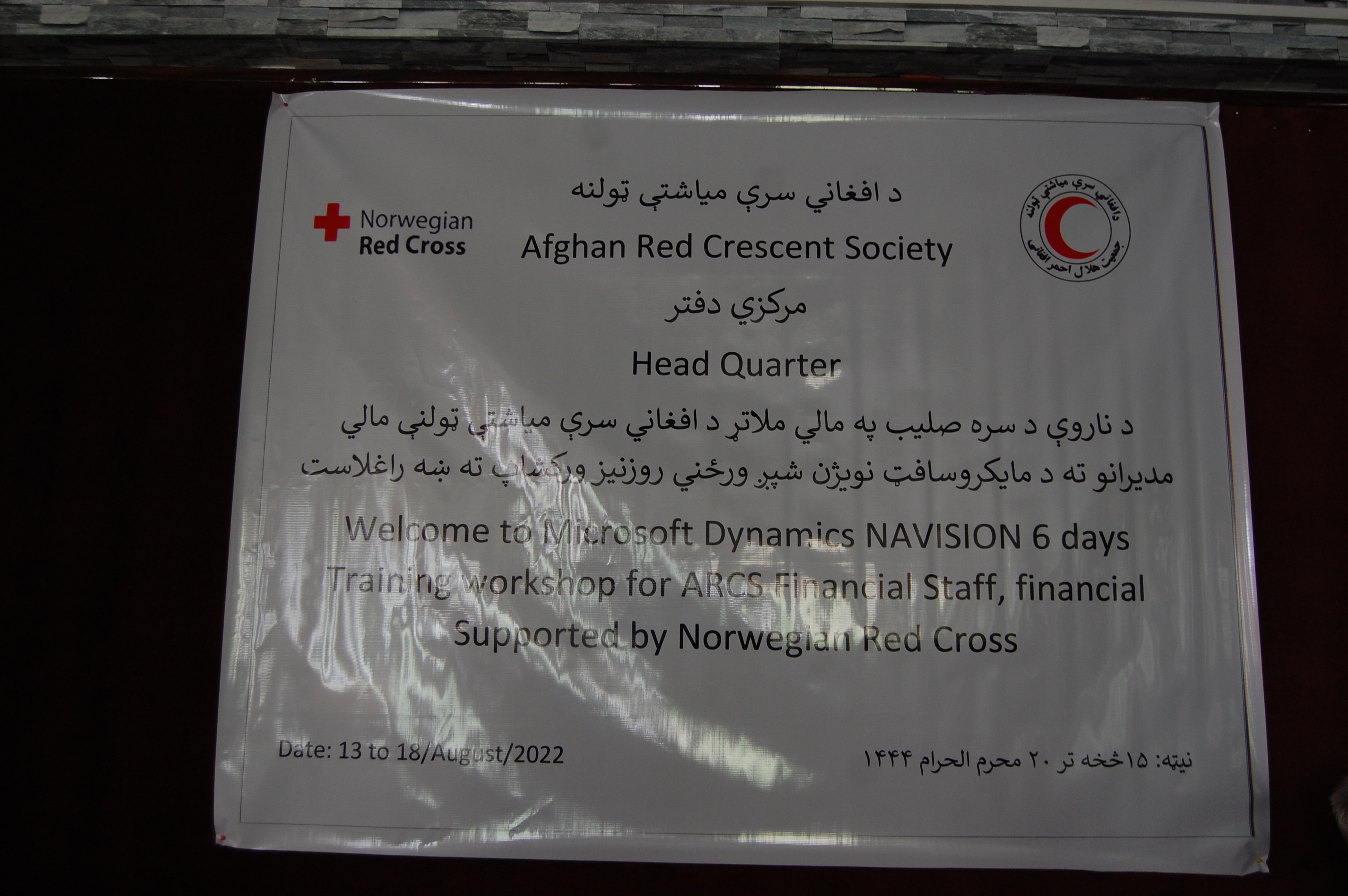 Today, on Sat, 13th of Aug, ARCS conducted a six-days (navision system) training workshop for HQ, Kandahar, Zabul, Takhar, Helmand, Paktia, Ghazni, Nangarhar, Laghman, Kunar, Mazar-e-Sharif, and Daikandi provinces employees.
The workshop was inaugurated by Mr. Mawlavi Matiul Haq "Khalis", Acting General President of ARCS, while welcoming the participants, told that the Navigation system is considered very important for transparency. He requested the employees to take full advantages of teachers' experiences.
Later, Mr. Shabir Ahmed "Usmani", Director of financial and administrative department of ARCS, briefed and discussed the importance of Microsoft navision system, which transfers money from one bank to another bank, as well as receive content's report in navision system.
It is worth mentioning that this workshop is financed by Norwegian Red Cross.